China Censors Sidestepped: #MeToo Activists Log Report Permanently on Ethereum | Crowdfund Insider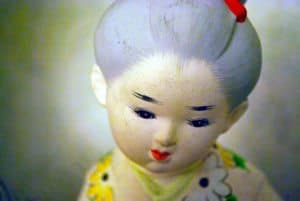 On April 23, 2018, after repeated attempts to censor the material by Chinese authorities, a record of attempts by Peking University staff to intimidate a #MeToo activist there was permanently logged on the Ethereum public blockchain.
According to reporting at Quartz, on April 5th of this year, the annual day for honoring the dead in China, a woman named Li Youyou posted a story on social media about her best friend in university, Gao Yan.
Gao killed herself in 1998 after alleging she'd been sexually assaulted by her literature professor at Peking University.
Li Youyou said she was inspired to post her friend's story by recent #MeToo activism in China, in which a number of women came forward with allegations of sexual harassment by professors.
A Chinese non-profit has reported that 70% of 6000 students polled last year stated they'd experienced sexual harassment.
Li Youyou named the accused professor, Shen Yang, and called on him to apologize. Shen denied the allegations and claimed he was being defamed.
In this and other incidents, #MeToo activists in China have seen their posts systematically removed from social media like WeChat and Weibo by state censors.
Foreign Policy has reported that Beijing employs 2 million state censors.
According to Quartz, activists were able to preserve #MeToo posts online for a bit longer by switching the hashtag to #RiceBunny, a homonym in Chinese for #MeToo.
In "a rare incident of student activism," says reporter Echo Huang, eight Peking University students petitioned the university for more information on the Shen/Gao case.
Shen is reported to have been working at a different prominent university in the years since Gao's suicide.
On April 23, 2018, student activist Yue Xin posted an online report that she and her mother had been repeatedly intimidated by university staff. She stated she had moved off campus at the behest of her terrified mother:
"In the face of her sorrowful cry, self-sacrifice, kneeling requests, and threats of suicide, my heart is bleeding. In her plea, I can only return home temporarily, but I can't stand back from principle."
Yue related in her post that the university responded to the petition for info on the Gao/Shen case by stating that they had considered the disciplinary hearing with Professor Shen unworthy of minute taking, and that they had lost the records of his 'self review.'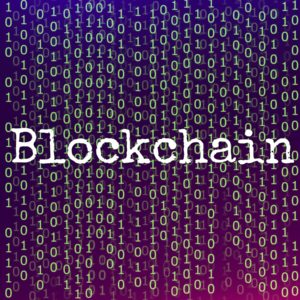 When Yue Xin's report began disappearing from social media, activists tried to evade censorship by posting the report upside down.
Then at some point on the 23rd, Yue Xin's account of harassment was logged on the immutable Ethereum public blockchain. The report can now be read at block explorers like Etherscan, in Mandarin and English (convert to UTF8).
While China could still use it's Great Firewall to block explorer sites the same way it blocks hundreds of other websites now, because of the cryptographic sealing in blockchains, this record of #MeToo activism in China can not be removed as long as the Ethereum public blockchain persists.
Original Source
| CryptoCurrency | USD | Change 1h | Change 24h | Change 7d |
| --- | --- | --- | --- | --- |
| | ? | --- | 0.00 % | 0.00 % |