Goodwill Industries of Arkansas's E-Commerce division sees uptick on auction site amid COVID-19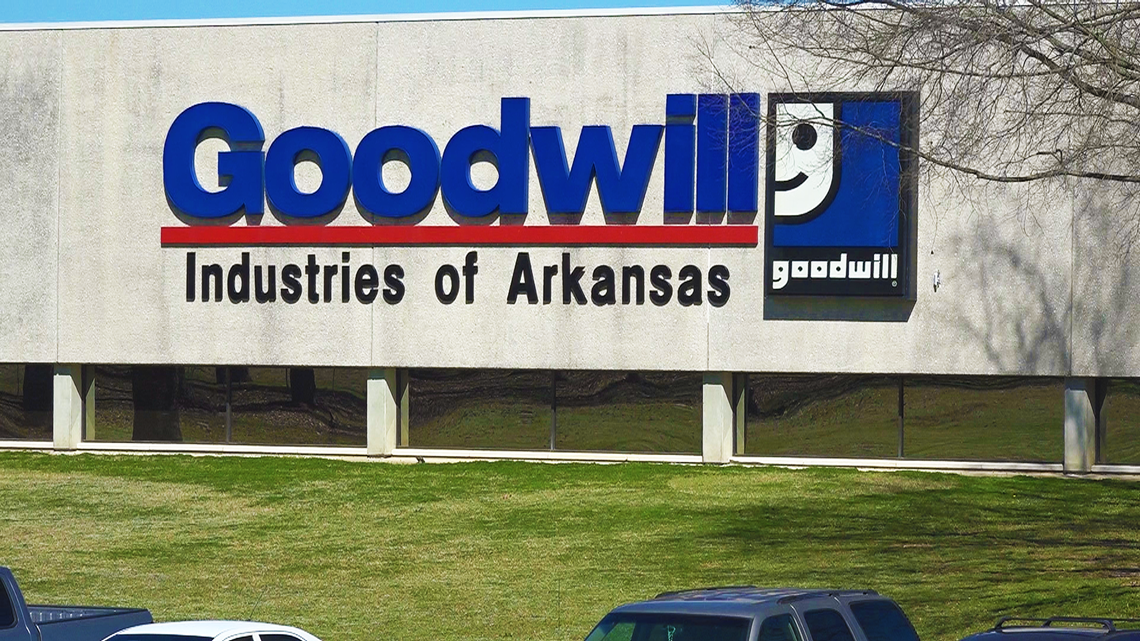 Cleaning, organizing and online shopping activities are having a positive impact on Goodwill Industries of Arkansas's online auction site.
LITTLE ROCK, Ark. — You've heard of Goodwill stores but did you know you can shop Goodwill online too? Elizabeth Howell is an E-Commerce Jewelry Lister for Goodwill Industries of Arkansas.
"Every day is a new day and every day there is something different that is coming through," she said. "I am wrist deep in beautiful jewelry all day long."
She said the Goodwill Industries of Arkansas online site is full of unique and high value items coming through Goodwill stores across the state. She is one of the first people to get a hold of them.
"People get on and look at auction sites without thinking about who photographed the items, who described them, or who researched them," she said. "That's what we do in e-commerce."
She said all departments of Goodwill Industries of Arkansas's E-Commerce division have seen more customers shopping on their auction site amidst COVID-19.
"I have seen a tremendous uptick," said Howell.
She's seen high value jewelry, autographed sports memorabilia, vintage gaming systems and more. Their team has been hard at work testing jewels for authenticity, researching item histories, and sending off items to professional appraisers.
"We recently had a mine cut estate diamond ring that was nearly a full karat and platinum that come through," she said. "We were excited to get that."
For Howell, it's not just the rush of getting her hands on these unique items everyday that keeps her excited to come into work. It's knowing every purchase helps meet Arkansans' needs, especially during these challenging times.
"We have E-Commerce specifically to maximize that donation to help with training, education and employment," she said.
Shopping during COVID-19:
Original Source
| CryptoCurrency | USD | Change 1h | Change 24h | Change 7d |
| --- | --- | --- | --- | --- |
| Bitcoin | 38,859 | 0.63 % | 2.56 % | 4.23 % |
| Ethereum | 2,525.1 | 1.22 % | 3.07 % | 13.22 % |
| Tether | 1.010 | 0.21 % | 0.27 % | 0.14 % |
| Binance Coin | 324.74 | 0.65 % | 3.21 % | 7.19 % |
| Cardano | 1.310 | 0.83 % | 2.10 % | 4.14 % |
| XRP | 0.7200 | 0.73 % | 4.77 % | 15.38 % |
| USD Coin | 1.000 | 0.10 % | 0.09 % | 0.91 % |
| Dogecoin | 0.1998 | 0.80 % | 3.61 % | 3.01 % |
| Polkadot | 17.38 | 1.25 % | 5.72 % | 24.62 % |
| Binance USD | 1.000 | 0.30 % | 0.10 % | 0.79 % |
| Uniswap | 21.36 | 1.50 % | 4.41 % | 14.97 % |
| Bitcoin Cash | 535.49 | 0.90 % | 4.44 % | 11.42 % |
| Chainlink | 22.80 | 1.08 % | 0.30 % | 26.54 % |
| Litecoin | 139.24 | 0.71 % | 3.87 % | 6.33 % |
| Solana | 34.01 | 1.94 % | 2.80 % | 21.04 % |
| Wrapped Bitcoin | 38,810 | 0.50 % | 2.51 % | 4.16 % |
| Polygon | 1.030 | 0.85 % | 3.49 % | 1.46 % |
| Ethereum Classic | 49.53 | 0.07 % | 4.80 % | 2.23 % |
| Stellar | 0.2729 | 0.72 % | 3.18 % | 4.73 % |
| Theta Network | 5.750 | 0.93 % | 2.29 % | 3.20 % |