New Money: Shalom Osiadi on the future crypto-currencies
Despite a backdrop of inflation and financial insecurity, there's new money being made – and plenty of it. This series follows the journey of those looking for their place at the table.
New Money is a deep dive into perceived 'gold rushes' in once alternative, but now fast-emerging industries that have been brought about by today's youth culture such as collectible runners and crypto-currency.
Within 10 years, the stock price of Bitcoin had skyrocketed from $1 to its peak of $68,500 per bitcoin. Now the party is over and the cleanup has begun, with crypto technologists focusing their future at the heart of web 3.0.
The third episode of New Money chronicles the recent crypto shakeup and explores the emotions and the challenges of this world through the eyes of Shalom Osiadi, an Irish-Nigerian bitcoin entrepreneur who is making his mark on the industry.
We caught up with Shalom to find out more.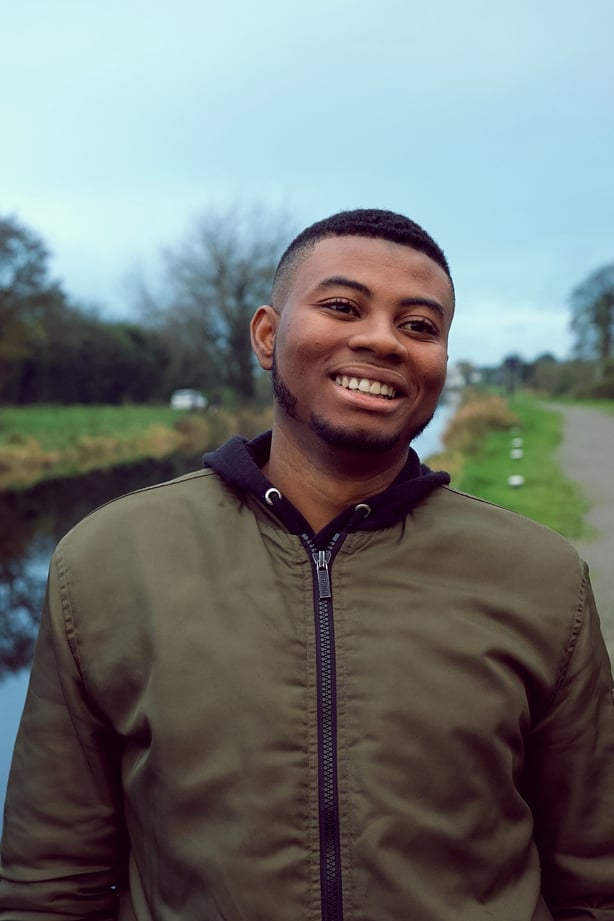 According to Larry Kehoe, founder of Blockchain Ireland, Bitcoin was initially supposed to be a form of "digital gold", with the hypothesis being that as time goes on supply will decrease while demand will increase, thereby making the price go up.
Shalom Osiadi is a Bitcoin entrepreneur who has brought his Dublin-based start-up to Nigeria – a country that Fobes describes as "the most crypto-curious place on Earth".
Although he has been in the "crypto-sphere" since 2017, Osiadi's start-up, Esca, only started in May of 2022. Initially, it was targeted at food vendors in Nigeria but since the show was filmed, he has pivoted and is currently working to help businesses increase their profit margin and build customer retention by offering cashback on every product or service rendered.
"The Irish market is very small for the niche product that we were developing at the time, so we thought about how we could make it more sustainable and add more value to it for the people who are using the products."
During the show, Osiadi took a trip to Nigeria which he says was both personally and professionally revelatory.
"I had never been back to Nigeria over the ten years that I had been living in Ireland, so it was definitely emotional just seeing the environment and experiencing the hustle and bustle all over again. It was kind of nostalgic; I was pretty young leaving but home is a place you never really forget. It looked different but it felt the same."
We need your consent to load this Instagram contentWe use Instagram to manage extra content that can set cookies on your device and collect data about your activity. Please review their details and accept them to load the content.Manage Preferences
According to EuroNews, Europe is lagging behind the global average for cryptocurrency adoption. However, it seems that the tide may be changing, as a 2022 survey found that Ireland had some of the highest numbers of "crypto-curious" consumers.
Osiadi says that this hesitancy of Europeans to get involved may be down to the 'crypto winters' experienced in 2018 and 2022, which saw the value of major cryptocurrencies fall sharply.
"The value that you would get out of the West is really out of the exponential growth potential rather than the intrinsic value of it being a more stable version of the currency," he explained. "Bitcoin is 60 times more volatile than the Euro, whereas in a country like Nigeria where the local currency is almost more volatile than crypto-currency."
"Being able to retain the value of your funds or your savings or whatever it is, your consumption habits in a higher-value currency like BTC that also has the exponential growth opportunity is almost quite remarkable. The value is just better in that part of the world."
?Sneakers ?e-sports ? cryptocurrencies….Enter the world of #NewMoney

This brand new doc meets trailblazing, Irish, gen-z disrupters carving out their fortune ?

Stream all episodes now, only on #RTÉPlayer pic.twitter.com/wpTzcDYPB0

— RTÉ Player (@RTEplayer) February 15, 2023
Going forward, Osiadi believes the biggest obstacles in running a crypto business will be regulations and which way governments will respond to the rising interest in digital currency.
"From a regulatory standpoint, we're definitely looking at ways of how to not only monitor but manage any changes that could occur in the eco-system."
Despite the growing pains, though, the young entrepreneur insists that crypto-currencies aren't going anywhere.
"The United Kingdom has announced plans to look into developing their own digital currency of the sterling," he says. "Nigeria, as a country, already has its own central bank digital currency. China is already working within a CBDC ecosystem.
"I don't think digital currencies are going to go anywhere any time soon."
Watch New Money on RTÉ Player now.
Original Source
| CryptoCurrency | USD | Change 1h | Change 24h | Change 7d |
| --- | --- | --- | --- | --- |
| | ? | --- | 0.00 % | 0.00 % |
| | ? | --- | 0.00 % | 0.00 % |
| | ? | --- | 0.00 % | 0.00 % |
| | ? | --- | 0.00 % | 0.00 % |
| | ? | --- | 0.00 % | 0.00 % |
| | ? | --- | 0.00 % | 0.00 % |
| | ? | --- | 0.00 % | 0.00 % |
| | ? | --- | 0.00 % | 0.00 % |
| | ? | --- | 0.00 % | 0.00 % |
| | ? | --- | 0.00 % | 0.00 % |
| | ? | --- | 0.00 % | 0.00 % |
| | ? | --- | 0.00 % | 0.00 % |
| | ? | --- | 0.00 % | 0.00 % |
| | ? | --- | 0.00 % | 0.00 % |
| | ? | --- | 0.00 % | 0.00 % |
| | ? | --- | 0.00 % | 0.00 % |
| | ? | --- | 0.00 % | 0.00 % |
| | ? | --- | 0.00 % | 0.00 % |
| | ? | --- | 0.00 % | 0.00 % |
| | ? | --- | 0.00 % | 0.00 % |